Ok, I am beyond full of myself in this moment. I'm a geek, but this button stuff could become an addiction! Thanks to Kelli @ GohnCrazy fo this little piece of loveliness!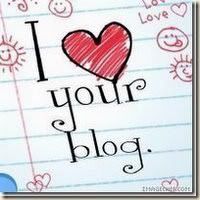 (did you notice I even got the link in there to go straight to Kelli's blog!?)
Now I get to pass it on, but seriously right now I am getting ready for the "MAN SURGERY" (post coming right up with all the details) so I am up to my Naughty Nurse outfit in things to do. *I'm KIDDING mom, I don't have a naughty nurse outfit and if I did I would NOT be telling you on my blog. We'd have
that
conversation in person, but I digress.*
I'll be back in a few days to hand this gem out. Maybe in the next few days ya'll could comment and let me know you're there? I have so many lurkers right now, I'd love to get to know you!
pretty please with loser who doesn't know who to give the button out to on top?